UL triac and 0-10v dimming mode 12v 30w led power supply junction box
specification
The led driver triac meet class 2 class p type hl standard with valid certificates. hope you can give preference to it because it performs well in triac and 0 10v dimming mode. AQ lighting waterproof diimmable led tape light 12v 24v is optional.
■ mechanical specification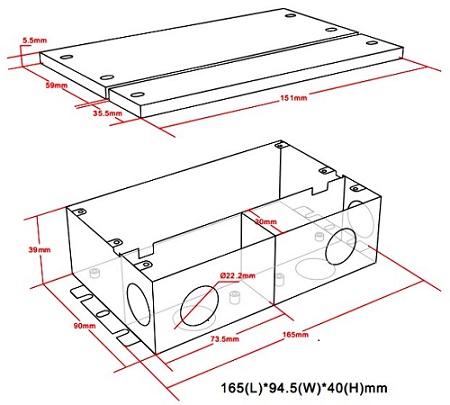 l input wire black and white to be connected to ac l and n ,Green wire go ground.
l output wire red to led positive side (+) , black to led negative side (-).
l dimming cable dim (+) purple to 0/1-10V dimmer signal(+ ),DIM (-) grey to 0/1-10V dimmer signal (-) .
l please make sure your connect these correctly otherwise your product will not function correctly and could be damaged.
■ connecting diagram
Ø using TRIAC/Phase cut dimming
1.The Pulse-Width modulation (PWM) of output voltage can be adjusted through input terminal of the ac phase line(L) by connection a phase /Triac dimmer of lighting system.
2.Work with forward phase /leading edge ,MLV and reverse phase /trailing edge ,ELV,TRIAC dimmers.
3.Please try to use dimmers with power at least 1.5 times as the output power of the driver.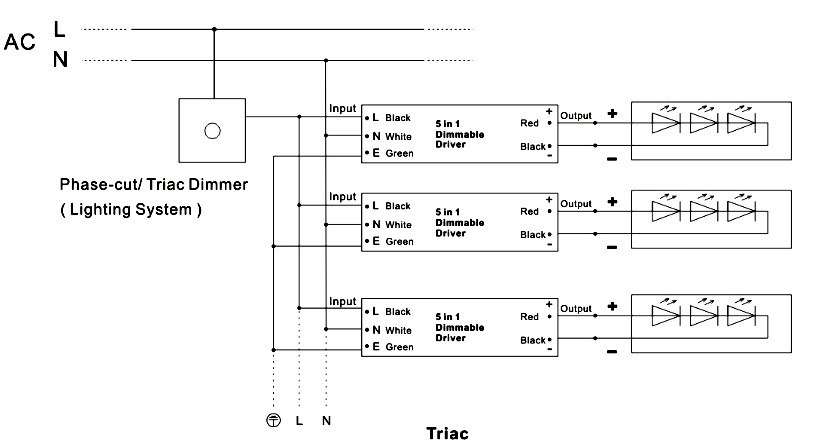 Ø using 0-10/1-10V dimming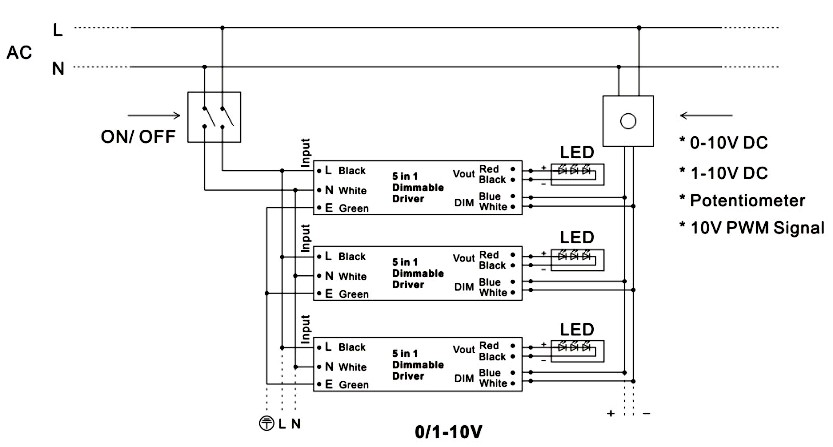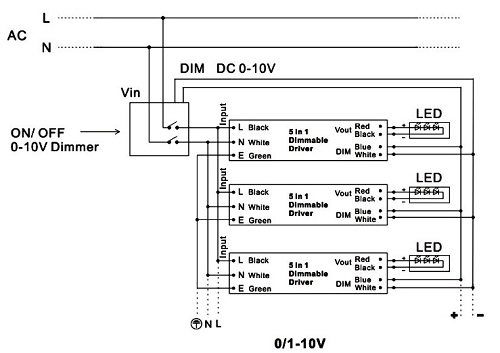 ■Derating curve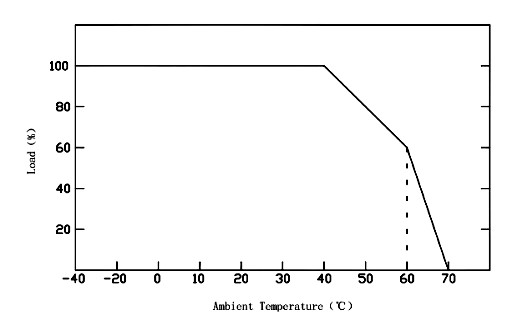 l To extend their life, please refer to the derating curve and derate according to the temperature.
■ Instruction:
l This driver should be installed by qualified and professional person;
l please make sure the driver is installed with adequate ventilation around it to allow for heat dissipation.
l ensure that wiring is correct before test in order to avoid light and power supply damage;
l If the dimmable led drivers do not work normally, pl. don't maintain privately, but contact us: [email protected] or take a phonecall: 0086-18016688251
Our official website: www.smarts-electronics.com or www.swinpower.com
compatible dimmer type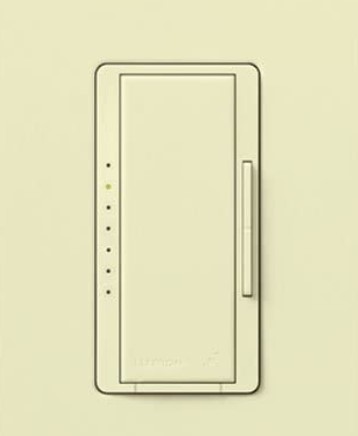 related products